JazzFusionGuy says,
"I HIGHLY recommend you shop here!
I get no kickback on this folks.
These guys prices slay the competition.
And you get great service as well."
---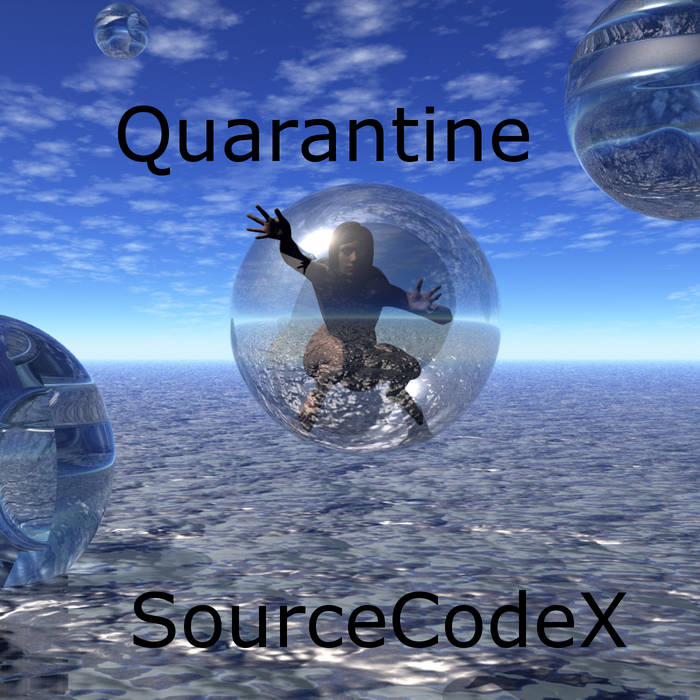 Listen and shop for SourceCodeX releases
---
"At last, a radio show that doesn't bore you!
No fees, no blabbing DJ and nothing but
virtuoso musicianship!"
ENJOY THE CURRENT MAMMOTH SHOW OF
SUPERB FUSION!!
WELCOME TO THE SHOW
Want to hear ALL the past shows you missed?
Then surf here to listen at:
The JazzRock-Radio ARCHIVES!
"This is brilliant!!!"
"Great program, better than any radio station by far..."
~ listener quotes

Consider supporting this radio show:
If you are using Mozilla Firefox, a window will pop-up asking you what
program you would like to use. Here, you may select
Windows Media Player, iTunes,
or your preferred audio-streaming program.
EER-Music.com recommends you download VLC Media Player.
If show doesn't start please download, (right click and save link), the m3u file
and open it with your media player of choice. EER-Music.com
recommends VLC Media player.
An m3u file is simply a modified text file that tells media player
where the song files are located online and what order to play
them in. The file is perfectly safe to download.
CLICK ON OSTINATO RIFFER
"BARFHEAD" BOY's IMAGE
TO START SHOW NOW!



Glad you could stop by and TUNE IN . . . send us your comments!"
PLEASE SUPPORT THIS SHOW:
THIS SHOW RECOMMENDS BUYING THESE RELEASES
& ARTISTS BELOW, TO REPRESENT TYPICAL
JAZZROCK-RADIO.com's FEATURED CONTENT:
Meridian Voice, Al Garcia, Scott McGill, John McLaughlin, Prasanna, Ranjit Barot, Gary Husband,
Gerald Gradwohl Trio, Bangtower, Glen Drover, Helmet of Gnats, Todd Grubbs,
Chris Dair, Bruce Arnold, Science NV,
DAVID HINES, Project 7, Glenn Cannon, AGAH BAHARI, THE CODE!, dream Electrik, Lelio Padovani,
Adam Nitti, Adam Holzman, Ain Soph, Alphonso Johnson, B. Lagrene, Yves Carbonne


Marc Guillermont, Steve Saluto, Alex Machacek, Sixun, Canvas Solaris, Ozric Tentacles
Secret Oyster, National Health, Marc Bonilla, Larry Coryell, European Mantra, Dixie Dregs
Fermata, Max Sunyer, Fragile, Timo Vuoppola, Jake Hertzog,
---
Enjoy some recent releases of great fusion and prog-fusion rock. I hope you enjoy this sweet mix of 25 tracks of superb music! The show runs ~ 2.5 hours. I may add some more tracks later on to the show as demos arrive so if you see more than 25 songs, you will know the show was updated. Thanks friends for ALL the support! Thanks to artists, labels, fans and bloggers for enabling shows like this to be possible.
If you are using Mozilla Firefox, a window will pop-up asking you what
program you would like to use. Here, you may select
Windows Media Player, iTunes,
or your preferred audio-streaming program.
EER-Music.com recommends you download VLC Media Player.

Listen here:
---
Comments: "I've been a fan of your efforts and service for over two years now. Thank you for giving my ears tasty treats and educational opportunities for that entire time. I play bass ...desperately need things to hear that aren't recycled licks from songs that were popular thirty or more years ago. Your service gives me a look into what else was going on while I was in high school (as in the Prism Live cuts from last year's show) as well as where other bassists are taking the instrument from here onward. Keep up the good work! Nobody else is making the effort to shed daylight on all these wonderful musicians' efforts. ...helps to keep me sane during my workday." "What a fantastic show I've been looking for a venue to get exposed to more jazz fusion artists. THIS IS IT! thanks again for an awsome show!" "John.... I've REALLY enjoyed your current show! Nothing like it anywhere...Thanks, and thanks again for the add." "John, September's show is so cool! Heavy Stuff! # songs into it and my ears were new again! Thanks" "Hey John, EXCELLENT! ...Knowing that you carry the torch of real Jazz-Rock with a vengeance, makes this a real honor for me. Dude! Thank you so very much for including me on your roster for the 10-year Anniversary Show! Incredible. And congratulations on the milestone. peace . . ." Here's what what we play: Highly technical and virtuoso guitar-driven/synth or bass heavy, Jazz Rock, Jazz Fusion, Jazz Metal, Progressive Rock, Progressive metal (w/ little or NO vocals). What my listeners go for is balls-to-the-walls, in-your face slamming axe, bass and synth like olde Mahavishnu Orchestra, Return To Forever, Weather Report, Planet X, Allan Holdsworth, Ron Jarzombeck, Spastic Ink, Spiral Architect, Tribal Tech, Scott Henderson and the like. Many of my listeners are in bands already or were former musicians and they want inspiration or something that challenges them. Run of the mill rock, metal, cookie-monster vox and the like BORE THEM -- so there's my dilemma. I not only spin CDs but I post mini-reviews in newsgroups and forums for viral marketing and the best part -- I am FREE -- because I am a recording artist too and I luv the music -- so I help guys like me "Make It".
---
EER-MUSIC.com & JazzRock-Radio.com serving artists & fans!

Listen here:
If you are using Mozilla Firefox, a window will pop-up asking you what
program you would like to use. Here, you may select
Windows Media Player, iTunes,
or your preferred audio-streaming program.
EER-Music.com recommends you download VLC Media Player.
---
Appreciate this website and its services? If so, please do ALL your music, book, dvd, gear, etc shopping via the embedded links all on this page or elsewhere on this website's thousands of pages! Thanks!
~~~~~~~~~~~~~~~~~~~~~~~~~~~~~~~~~~~~~~~~~~~~~~~~~~~~~~~~~~~~~~~~~~~ Recent comments on our JazzRock-Radio.com show: ~~~~~~~~~~~~~~~~~~~~~~~~~~~~~~~~~~~~~~~~~~~~~~~~~~~~~~~~~~~~~~~~~~~ "Thanks for all your hard work and great show, you provide an unparalleled service for the jazz/rock/fusion (and guitar) community, (you're the 'real deal') we're very proud to be a part of that." ~ fusion axeman, David Wright of Dinosaurus Records ~~~~~~~~~~~~~~~~~~~~~~~~~~~~~~~~~~~~~~~~~~~~~~~~~~~~~~~~~~~~~~~~~~~ ~~~~~~~~~~~~~~~~~~~~~~~~~~~~~~~~~~~~~~~~~~~~~~~~~~~~~~~~~
SUPPORT THE ARTS BY BUYING THE CDs THAT
ARE LISTED IN THE SHOW's PLAYLIST.

ENJOY THE BIG SHOW NOW PLAYING!
CLICK ON LOGO BELOW FOR NEWEST SHOW.
STAY TUNED IN!!

Listen here:
---
Welcome FUSION ROCK fans to the
WEER JAZZ ROCK FUSION RADIO SHOW
CRANK IT UP!!!!!!
[[[[[[[[[[[[[[[ http://JazzRock-Radio.com ]]]]]]]]]]]]]]]]] ~~~~~~~~~~~~~~~~~~~~~~~~~~~~~~~~~~~~~~~~~~~~~~~~~~~~~~~~~~~~~~~~~~~ DRUM ROLL PLEASE . . . .
HERE'S A TIP: ~~~~~~~~~~~~~~~~~~~ HATE MY PLAYLIST FLOW? SET YOUR MEDIA PLAYER OPTIONS
TO SHUFFLE AND LET YOUR PC PICK THE PLAYLIST FOR YOU! ENJOY!
EER-MUSIC.com & JazzRock-Radio.com Enjoy the show! http://JazzRock-Radio.com



http://SourceCodeX.com
http://JazzRock-Radio.com
http://AmbientMusic-Radio.com
http://EER-MUSIC.com ONLINE SINCE 1998.
==============================================================


---
Kudos just in: "Hey John - much appreciation - I've already been listening to the show. As usual, you've done an outstanding in programming a compelling listening experience. I've already communicated with ...... ...... about it -- he's thrilled to be included in such an outstanding roster. Keep up the great work, and we wish you a happy and prosperous 2007!" JazzRock-Radio.com ~ it doesn't get ANY better than this! ~ jwp
Global Kudos for the JazzRock-Radio show:
I try not and "brag" on stuff I am affiliated with but sometimes you feel "burned out" or a "shallow echo" doing things online as feedback or traffic might seem to indicate efforts go "under the radar" but recently some messages have been sent my way thanking me for JazzRock- Radio.com and the music there. I thot I'd share a few that have come in from all over the world: ~~~~~~~~~~~~~~~~~~~~~~~~~~~~~~~~~~~~~~~~~~~~~~~~~~~~~~~~~ "I've actually recieved several hits to my CDBaby page from the broadcast page, one turned into a sale! Awesome. Thanks again for all your support." "Thanks A Billion John Patterson, I'm very grateful for your attention and the airplay. This is tremendous news for me...if you like I'll keep you apprised of all my efforts. You have a great station and website! I spent all of last night and today listening to your playlist featuring my music...your taste rocks hard sir! The music explodes out of my surround-sound system. It's very ballsy stuff! Thanks so much for the exposure...it's an honor." "I was pokin' around the site and found the new show, saw our name and tunes next to some of my biggest inspirations, and was blown away. We're all thrilled! And some of the other "unknowns" on the show were amazing!...Thanks for all you do....Well dammit, the world needs fusion for any number of obvious reasons. Don't you dare stop, mister." "I just got around to downloading your latest show. The first 3 cuts by Electric Outlet blew me away. That is some of the tastiest new fusion I have heard in awhile. I ordered it right away. Can't wait to hear the rest of the show. Keep up the good work" "I just discovered the weer jazz rock radio and wow! . . . Anyway, thank's for the playlist. It'll run as my (home) work companion for some time to come. I might even make a donation when I get my head around how that works..." "WOW!! I checked out the site and it is extremely impressive! I wasn't aware something like this existed. I think this site is gonna get me in trouble, ha ha!! Thank you so much for the tip! Long live fusion!!!" "In course of listening to your new show recently I took a few minutes to note all of the artists that I have discovered on your show. I have either purchased the cd from hearing it on your show, or downloaded mp3 files if no cd exists. Thanks again, (see below) Spaced out- unstable matter, Focus live at the BBC, Brian Godding, Bernhard Reinke, Juan Carlos Coranado, Serane & Bountinaud, Counter World Experience, Kick the Cat, Spirit Caravan, Randy Coven Band, Sixun- Lunatic Taxi, Hugh Ferguson, Captain Beyond, Travis Wittmeyer, Rough Ramblers, Dirt, Green Light, Xtreme Measures, Hydria Spacefolk, Lelio Padovani and Fred Van Der Voort/Confusion. All this from a guy who spends alot of time online listening to music at sites like Guitar9, Audiophile Imports, CD Baby, Amazon and Abstract Logix." "I've written before when I first got onto WEER Radio but I want to point out that you have completely out done EVERYTHING that everybody else out there is selling in forms of media. All forms of advertisement or whatever else Hollywood or MTV peddles out there can't even touch what you're doing. Wow! If I got my p's and q's together I could write a complete essay on this situation. I think it's cool to be redundant by saying, again, excellent job !!" "for starters,your show is by far the best i've heard yet.i have been a guitar player for 26 years now,and sad to say,it's hard to find inspiration lately.but your show has opened up my ears and mind.cannot thank you enough.screw the corporate record labels,this is where the real music lives!!!!keep it goin'!!" "This is a great place to listen to some quality music and decide if cds are worth buying. Keep up the good work and never give up. Your work is appreciated and will help spread the word about quality music." "Thanks again for the support and thanks for helping keep Jazz-Rock Fusion alive!" "I have been listening for sometime and I really enjoy your shows. Thanks for sharing the immense variety of artists and their recording. I came across Guthrie Govan on JAZZROCK-RADIO.com and have enjoyed what few recordings that are available around on the web. He is an awesome guitarists. Without JRR.com, I don't think that I would have ever heard of him. ... Thanks Again for JAZZROCK-Radio.com!!!"
"I can't stress enough how much I enjoy the current show." "thank you so much for your support and inclusion of my music!!! i can't thank you enough." "I'm enjoying the new playlist. Some old favorites and some new ones, especially the Ozrics! Purchased a couple thru your links (the Amazon Marketplace). These guys are fantastic. I had heard of them in the past but thought they were just stoner, trance-music kings. I'm getting the same kick out of them as I got out of Brand X when I "discovered" them over 20 years ago. My old buddy who turned me on to Brand X is being repaid with Ozrics now." "Thanks a lot for a well chosen playlist!" "No elevator music here! ... the stuff you do is very appreciated." "I'm very very happy for what you are doing...Thanks to talkin' about my work positively; I'm honored to be in your playlist online radio (it's a real good thing make a fusion-jazz-rock radio - I never heard it one before compliments)" "Thanks for the tunes, you are doing a great service for [sic] Phusion Jazz." "Just wanted to let you know... I will be participating in an Arbitron Rating survey... I currently don't have much use for what's being played on most commercial radio stations, but will certainly give a huge thumbs-up to WEER..." "Man......ARE YOU KIDDING? I have been waiting for this show since 1972.Thanks-LET NOTHING STOP YOU MY FRIEND!!!!!!!" "I have been listening since last summer 2005 and I love the shows. I have been turned on to many great prog and fusion songs and bands. Most recently The Fourth Estate. ABSOLUTELY KILLER MUSIC!!!!" "this is great!i love what you're doing.i really dig weather report.long live jaco pastorius!" "I don't have money to spare these days, as I am partially disabled with MS, and SSDI doesn't pay me much. I often have days when I can't get out at all, and the being able to listen to the shows means a lot to me. If I have a little extra sometime I'll make a donation. Thanks so much for doing this!" "Great work! I really appreciate the effort it takes to compile this awesome music." "Really great effort. I am listening to the great music and am purchasing a bunch of the musicians CDs. Can't help it, just fantastic stuff. Keep up the work. I visit often especially when you give me a kick by posting on fushionprogtrader." "This is a really important site to this kind of music. I'm from Argentina and there is't a radio or a site to this type of music. KEEP IT GOING!" "Awesome John, thank you so much! I'll link your site on mine, as well as mention it in the news. Glad you liked what you heard, and thank you for the support!!" "I have just started listening to your radio. I really enjoy it and have learned about a lot of new musicians." "Hi John. I just added eer music to our radio links section..Should be updated by tonight. Wrote this about it...This internet radio program is dear to my heart. One reason. HOLDSWORTH. They play lots and lots of fusion through their mp3 website. It features some great playlists and information." "Thanks! Honored to be on the playlist with so many fantastic musicians. Great show!" "John - this is awesome!!!!!! Thanks much for doing this!!" What's all the fuss about? Look, listen, learn and buy here: http://JazzRock-Radio.com JAZZ ROCK FUSION PROG TECH METAL radio http://AmbientMusic-Radio.com Ambient Space Synth Minimalist Bliss out brought to you by: http://EER-MUSIC.com and ~ jwp

EER-MUSIC.com has been a grass-roots effort since 1998
to give unknown and nearly-forgotten virtuoso artists the
recognition they deserve. Via CD/DVD reviews, contests,
articles, and streaming radio we seek to offer free promo
to all the artists ignored by major corporate labels. The
truly unique artists with vision and virtuoso skills have
been cast aside while well-hyped mediocrity is promoted.
EER-MUSIC.com seeks to keep the art in music and will
continue to do so, with or without outside help, promotions
and funding. We are a labor of love. God bless you all.
Each show is guaranteed as good or better than the show aired last week! Want to know what shows you missed?
"WEER JAZZ ROCK FUSION RADIO thanks you!"
JazzRock-Radio.com HONORS Fusion!!
The show is in 64 kbps for optimum download time server space useage, bandwidth tolerance and all that jive.

Listen here:
SYNTHS, PROG, FUSION and more!
ENJOY THE EAR CANDY! Bliss out! If you have any media player on your PC that handles the "m3u" format also know as "streaming mp3 playist file" then Windows Media Player or MusicMatch -- (which are both free download applications) -- will easily stream this show after you point-click on the LISTEN links scattered everywhere on this page!
EER-Music.com recommends you download VLC Media Player.
Be sure your media player is configured under formats or file types to handle m3u files. Good luck!!
"TALK BACK TO EER-MUSIC.com EDITOR RIGHT HERE! DIG THESE JAMS? A COMMENT? LET US KNOW? WHADDAYA WANNA HEAR HERE?"
ENJOY!!
EER-MUSIC.com
WEER JAZZ ROCK FUSION RADIO SHOW!
Updated: on semi-monthly basis
THIS gig is a 110% PROMO outreach of EER-MUSIC.com with hyperlinks to artists' websites & where to buy their music. To date I have had a huge appreciation expressed by the labels, managers, promo outfits, and fans seeking new musicks. And people are BUYING the music featured here. Und zat -- mein friendz iz zee bottom line! WEER RADIO works!
Each show is guaranteed as good or better than the show aired time! Want to know what shows you missed or what is coming and when to tune in? See WEER PLAYLISTS here: The WEER Archives
---
IMPORTANT STUFF FIRST
Technical notes for listening to this show: Your audio playing application of choice needs to be able to recognize m3u streaming files. Windows Media Player and MusicMatch both are recommended. What seems to work best is to do the
"Right Click" & "Save Target As"
option to download the show file and then click on it to open the show. Or just click on link, whatever works for you . . .
EER-Music.com recommends you download VLC Media Player.
Please keep in mind -- THIS IS A HUGE STREAMING SHOW -- so it is possible the stream might be interrupted or stopped. If this happens just click on the next song in playlist on your media player to get things cranking again. So just use the above method and you're good to go. For those of you so inclined feel free to set your player to "Shuffle" and/or "Repeat" and groove on TUNES ALL DAY & NIGHT!
Playlist:CLICK ON ARTIST NAME TO BUY CDs or get info!
ENJOY THE SHOW! WITH ALL YOUR PROG AND FUSION ROCK FRIENDS.
Please do contact me direct with your comments. I like feedback! God bless you all!
---

LOOKING FOR THAT
10-HOUR AMBIENT SYNTH BLISS SHOW?
IT IS ARCHIVED FOR LISTENING!
JUST CLICK HERE TO ACCESS PAGE & ENJOY! FUSION ROCK REVIEWS HERE! "WHERE THE FLAMES OF FUSION BURN BRIGHT!" YOU DIG JAMS LIKE THESE? THEN HERE'S WHERE TO BUY THIS STUFF:
In these times of dog-eat-dog, profit-driven, cold-hearted music sales companies -- I have finally found one online vendor: Souvik Dutta of Abstractlogix.com -- who refuses to sell out, who supports the musician and serves the fans. He was key in bringing Shawn Lane to the international forefront, even bringing him to India! And allowing me the chance to see and meet Shawn at his very last concert.
EER-MUSIC.com salutes the vision of Souvik Dutta.
http://EER-MUSIC.com WEER FUSION ROCK RADIO! Smokin'! Scientists have long suspected a neurological connection between making music and intelligence, but it was not until recently that specific data became available directly linking the two. Music listening & playing relates to math skills. By exposing children to complex musical sounds, (LIKE JAZZ FUSION but NOT RAP or POP ROCK!!), children will develop the same areas of the brain required for math and spatial reasoning. Using mazes, copying patterns, and drawing shapes has been shown to improve with exposure to complex musical sounds. [Personal note: I have listened to and played fusion guitar since 1973, graduated from college in 1977 with honors and now work as a research scientist in a major medical university. I owe much of my hyper-brainy ways to music playing!] Consider the following: Research completed at the University of Munster in Germany discovered enlarged portions of the brain in children who took music lessons. An area used to analyze the pitch of a musical note was found to be 25% larger in those who participate in making music regularly than in those who have never played an instrument. A research team exploring the link between making music and intelligence reported that music training (specifically piano instruction) is far superior to computer instruction in dramatically enhancing children's abstract reasoning skills and mental tools necessary for learning subjects like math and science, or for playing chess and mastering concepts of engineering. Thirty-four percent of the children performed higher on tests measuring these criteria after only six months of piano lessons. Students with coursework/experience in music performance scored an average of 52 points higher on the verbal portion of the SAT and 36 points higher on the math portion of the SAT than students with no coursework or experience in the arts. A research team studying first-graders from two Rhode Island elementary schools found that students who participated in a regular and structured music learning program exhibited dramatic increases in reading and math. A study in the March 1999 issue of Neurological Research showed that after learning eighth, quarter, half and whole notes, second and third-graders scored 100 percent higher than peers who were taught fractions using traditional methods. Because of this research, we know there is a direct connection between making music and intelligence in children. But how and why does this connection take place? Exploring the Brain The brain's cortex, the center of our intellectual functions, represents 85 percent of brain mass. The remaining 15 percent of the brain, the limbic system, handles our emotional functions. Researchers at McGill University in Montreal found that music functions as a key link between the cortex and limbic systems, suggesting that it's virtually impossible to study or play a musical instrument without feeling a wide range of positive emotions such as joy, happiness, love and tenderness. From this research, Author Sharlene Habermeyer, in her book, Good Music, Brighter Children, concluded, "...and when we allow these emotions to be a part of the learning process, our education becomes richer, more meaningful, longer lasting, and has greater impact in our lives." Another study, performed at the University of Texas, found a direct relationship between the brain's ability to interpret musical notes and passages and written letters and words. And further research has documented that the sensory input section of a violinist's brain which registers and controls activity of the left hand was more highly developed than that of the brain area controlling the less active right hand. The research further discovered that the earlier the violinist had begun to play, the greater the sophistication and response characteristics of the left hand cortical area of the brain.
---
Some fine fusion friends of mine:
Hear OHM here coming soon!
---
Wanna get in this show? Read on: As most of you here already know, I am the chief editor at http://www.EER-MUSIC.com and I just want to get the word out here -- as I am known on the Net as a devout pusher / promoter / reviewer / addict / devotee of all things jazz fusion and jazz rock. So now comes the creation of a streaming JAZZ ROCK FUSION radio show which for now will call itself WEER until some other bigbrother-radionazi type comes after me. Yahoo! generously gave me oodles of server space and a titch more bandwidth so here we go . . . Please consider sending us your fusion CD(s), homemade CD-R compilations of your best original songs and even covers / tributes of jazz fusion & jazz rock. We don't care if you are well-known, have a CD out or are a fusion "dinosaur". Dig out those dusty olde recordings, cassette tapes, vinyl demos, and burn them to CD-R format and send us a copy. If your original recording blows due to hiss, bad levels, etc -- then we will do our best to tweak a final, radio-ready version via EER- MUSIC.com audio editing gear. Just ask us to fix that bad copy on what CD you send and we will. Then WEER radio will give it a spin. We'll make you sound great, (maybe). Contact us here:
And find info on all these great artists at WEER Jazz Rock Fusion Radio
---
Artists that will definitely be in future shows at http://JazzRock-Radio.com are as follows: Hallebeek & Verheyen & Kotikoski OHM Shane Theriot Andrea Marcelli & Mike Stern Truffaz and Manu Codjia Woodenhead Baker, Garsed, Fierabracci The Mahavishnu Project Soft Machine w/ John Etheridge Eric Johnson Greg Howe Hellborg, Lane, & Sipe Michel Cusson & the Wild Unit Brand X Virtual Dream Susan Weinert Atlantis & Holdsworth ConFusion Bernhard Reinke Soft Works w/Holdsworth Kenso Glueleg Hybrid Freak Division MohoDisco Tidal Flood Artsruni Lucas Pickford & Steve Hunt Larry Coryell The 11th House & Larry Coryell Flying Island Al Di Meola Tribal Tech Joachim Kuhn & Ray Gomez Steve Morse Band Pete Carr Alphonso Johnson Guadalquivir Devadip Santana David T. Chastain Jan Hammer & Jerry Goodman Kazumi Watanabe Isley Bros J. Hammer & Jeff Beck Glass Moon & Jamie Glaser Tommy Bolin Chanan Hanspal Lorenzo Venza Taboo Voodoo Spiral Architect John Lee & Gerry Brown John McLaughlin Elements & Stan Samole Steve Hunt and Holdsworth Karizma Arti E Mestieri Tim Miller Bruford Tim Donahue On The Virg WYSIWYG & Yarbori The Hermanators Del Bennett & Mark Woerpel Triton Tony Muschamp & Gambale Marcus Miller & Hiram Bulllock Addison Project Barrett Tagliarino Jazz Sick w/Gunia Jonathan Kriesberg Trio Larry Bright & Gambale Francesco Montagni Holdsworth, Jack Bruce & Tony Williams Mandrill Niklas Ahman Adam Nitti & Jimmy Herring Terje Rypdal Magic Elf Steve Hackett Patrick Vega Discus Gary Boyle & Gary Moore KBB Rene Engel & Hallebeek Yabori & Stern Trey Gunn Space Cadets Jade Warrior Derek Sherinian & Brett Garsed Paradox(Japan) Prism Cosmosquad Live Marcus Miller, Vernon Reid, & Miles Davis Lost Tribe Zoot Horn Rollo Zeroesque Rypdal, Bailey & Cobham Slav Simanic Kennedy! Confusion Spheroe Holdsworth & Ponty iou live Joe Nardulli CAB Alphonso Johnson & Ritenour OHM live Marc Sylvain Jean Michel Kajdan Stan Lassiter Grupe RTF live '74 with Bill Connors Fragile Scott Mosher The Code Alessandro Benvenuti Kazumi Watanabe's New Electric Trio Zlatko Brodaric Spontageous Isotope Hatfield and the North Chris Poland Daryll Dobson Tryo Kraan Finnforest Donati/Henderson/Fierabracci Iceberg Jon Durant Phil Miller Cary DeNigris Boud Deun Jeff Kolman Quazi Ed Mann Electromagnets The Didier Lockwood Group Nova Players (live) Pekka Pohjola Dave Binney Stratus Black Sun Ensemble The Pat Metheny Group J.K. Scott Hughes Achilleas Diamantis The Charles Wright Trio Groon The Bill Frisell Band Ozone Quartet Spastik Ink Nico Stufano Sam Aliano Fire Merchants tunnels Victor Stefanovski Carpathia Project Wayne Johnson Trio Waldon Reed Jr. Steve Khan Shawn Lane Dysrhythmia Fredrik Thordendal Robert Blennerhed Steve Topping G.A.O.S. Derryl Gabel David Sancious Les Paul Planet X Captain Beyond William Stravato Andy West and Rama Gambale & Holdsworth Hillage live Stanley Clarke & Ray Gomez live Chick Corea & Carlos Rios Scott McGill & Michael Manring Actual Time Vlado Turnsek Vitchev Marshall Harrison Robert Bratetich of RPM Mike Gallaher J.C. Matthews SourceCodeX Steve Robinson Silent People Cosimo Erario Al Estrada Loren Woods Jon Herington Mike Sterling Michael Angelo Jennifer Batten Elysion Scott Jones Balance Simon Phillips Carl Filipiak Whoopgnash Fermata Stu Hamm Hugh Ferguson Threeo 5 after 4 Barbara Dennerlein & Mitch Watkins Nguy�n L� Jean- Luc Ponty Alphonse Mouzon & Tommy Bolin AKA Moon Steve Tibbetts Over the Top Engel and Leon Vanderbosch 3PM One Shot Space Circus Sherinian/Malsteen/DiMeola/Goodman Coryell/Coster/Smith Stanley Clarke/Jeff Beck Vinnoie Colaiuta & Michael Landau Bill Connors/Clarke/Hammer Philip Catherine Kotikoski/JK Holdsworth/Lockwood/Bruce/Sancious/Cobham Big Block Dodge Ronnie Montrose Steve Vai Mark Egan and many, many more to be announced later! ~ John
---
For those of you offended or irked by this page's "eye noise" feel free to surf on. It is that easy. And those of you who are visually teased as I am then enjoy the sights AND sounds. This is the way I do it here and I could give a ratzass what other websites say or think about my page design. We are about streaming the BEST fusion music not after web design awards. Problems with that? Don't go away mad -- just go away. 'Nuff said.
~~~~~~~~~~~~~~~~~~~~~~~~~~~~~~~~~~~~~~~~~~~~~~~~~~~~~~~~~~~~~~~~~~~


My main website is MUSIC-related so here are some great music-driven keywords I have harvested from membership in certain forums and so forth.

Great music-type keywords: (phrase examples alphabetical)
=========================================
A: ampeg amplifier sony car amplifier randall amplifier
receiver amplifier class a amplifier cb linear amplifier
B: bass scale bass clef mega man bass bc rich nj series
bc rich warlock bass bc rich beast bass bc rich virgo
bc rich platinum warlock behringer hps3000
C: computer home recording
D: digital music corp dm2 digital music mixer digital music news
dimarzio tone
 zone dimarzio evolution drum machine midi best drum machine
virtual drum machine online drum machine pc drum machine vst drum machine download drum machine
E: used effects pedals multi effects pedals electric guitar string used
 electric guitar electric blues guitar electric guitar music electric guitar
 pickup electric guitar repair electric guitar sheet music electric guitar
 lesson playing electric guitar electric guitar review
F: fender starcaster fender logo fostex 280 fostex d2424 fostex speaker fostex
 fd 4 fostex x 12 fostex fd 8 fostex pm 1 fostex mixer
G: gibson 12 string guitar old gibson guitar gibson firebird guitar gibson
 custom guitar gibson dove guitar guitar pick necklace guitar pick guard guitar
 pick jewelry guitar pick up guitar pick ups guitar part guitar player guitar
 scale free guitar lesson guitar chord guitar solo free guitar sheet music guitar center guitar chord chart 
H: hammond b3 organ hammond organ for sale 
I: ibanez rg350dx ibanez universe ibanez guitar prices ibanez dealer 
ibanez roadstar ibanez les paul ibanez musician ibanez ex series ibanez artstar
J: jazz radio station acid jazz jazz fusion jazz midi mushroom jazz jazz fm
K: keyboard driver online piano keyboard korg ms 2000 korg ax1500g korg
 wavestation korg n364 korg pa 50 korg d1600mkii korg oasys kurzweil k2500
 kurzweil 2500 kurzweil 2600 
L: used les paul gibson les paul voodoo les paul gothic gibson les paul supreme
 epiphone les paul junior les paul bass gibson historic les paul les paul black
 beauty gibson goldtop les paul vintage les paul zakk wylde les paul les paul
 pickguard 1959 gibson les paul ludwig percussion ludwig accent ludwig hirsch
 vintage ludwig drum
M: mesa boogie nomad 45 buy mesa boogie used mesa boogie mesa boogie road king
 mesa boogie mark iv mesa boogie v twin music match software dj music software
 free music making software free music recording software free music editing
 software music edit software music generator software musical instrument for
 sale indian musical instrument musical instrument auction