New to EER-MUSIC.com!
Movie Reviews!

GO HOME!
If you are seeking out-of-print and hard-to-find CDs . . .
try my new eBay page where I post CD finds for sale.


"Jazz Fusion Guy" @ eBay page

EER-MUSIC.com!!
---

Listen Now! to the new WEER JAZZ ROCK FUSION RADIO SHOW!
---
---
FETORS INC.
~~Nexus of Vortices at www.SHOGGOTH.net
---
---
---
---

If you see this
EER-MUSIC.com
TOP PICKS logo
The Editor has
found this CD
most highly
recommended.
Please consider supporting this huge archive of music reviews & promotional radio shows. A donation of $3, $5, $10 or $50 is appreciated immensely.

NEW STUFF:
---
JERRY GASKILL w/ TY TABOR, JAM CAMP, DIO!!, Anathema, Leslie West & MOUNTAIN, SAKAMATO, GASPARYAN, DEUTER, IGNEOUS FLAME, DAVID & STEVE GORDON, RICHARD BURMER, ROGER ENO & LARAAJI, Elysium, Jovica Storer, JAMEY ANDREAS, SHAWN LANE & JONAS HELLBORG DVD!!, Wall Matthews, Cipher, Various Artists: Finnish Rock 2003, ARABESQUE, GREGG BENDIAN & Company, DISCUS (Iwan Hasan), ! CREAM: CLAPTON, BRUCE & BAKER on DVD, etc, DEAD SOUL TRIBE, MARCEL COENEN / SUN CAGED, NEAL MORSE of spock's beard, SUN RA, TRIUMPH & RIK EMMETT, Condition Red w/Alex Masi, Various Artists: Echoes of Pink Floyd, Allman Brothers, B. B. King, Black Sabbath, Clear Blue Sky, Kaipa, Spock's Beard, Companion, CHRIS SQUIRE & Conspiracy, Cressida, Enchant, Keith Tippett Group, KINGS X, Martin Barre, Marty Friedman, Ronnie James Dio, Vanderhoof, Kona Wind, JoelMusicGroup, Chop Shop Project, BEN TREXEL, BLACK SUN ENSEMBLE, HYBRID FREAK DIVISION, LINK WRAY TRIBUTE, JACK BRUCE, Sea of Green, WOODENHEAD, SAGA, Greg Segal, Rob Sbar NoesisEmbracing the Glass aka JEFF SAMPSON & SEAN CARROLL, DZYAN, Los Ninos de Sara,

McGill/Manring/Stevens go beyond the boundaries
of trio rock . . .

BRAINDANCE w/Vora Vor ARE PROGRESSIVE DARKWAVE,
NeBeLnEsT, Tim Gerwing, Dreadnaught, EVERGREY, MASI, KREL, AUTUMN TEARS, MASON STEVENS, Federico Fasce, Jeffrey Roden, Nicholas Gunn, EM, Francois Breant, J. Rider, SyNtHuSeR, Bill Laswell, Rajna, ISHQ, Mickey Hart, GREG KOCH, Eric Alexandrakis, ARK, Tribus, Mattias IA EklundhAntonio Testa / Stefano Musso, SARA AYERS, Ironia, RIGEL MICHELENA, QUAZI!,
---
TUU
---
Gary Moore, Neal Schon, Peter Saltzman and the Revolution Ensemble, Robert Creeley/Chris Massey/Steve Swallow/David CasT/David Torn, HUGHES HALL, KARDA ESTRA, AMORPHIS, SYNERGY aka Larry Fast, Paprika Soul, ALIAS ZONE, Geomatic, Shahin & Sepehr, DWELLER AT THE THRESHOLD, PAUL ELLIS, Lara & Reyes, Daedro, Tractor's Revenge, BYRON METCALF(trance drums),
---
---

SUVARNA!

Suvarna Freeman's vocals and violin are a luscious experience!!
---
SARA AYERS
---
Lucia Hwong, Sante, Karen Bentley, Hege Rimestad,
Winsome Evans, Deborah Henson-Conant
Rock In Opposition, Kraut Rock, Zeuhl, a bit of Psych Rock, Acid Rock, Ambient Jams. "Stoner" Retro Jamz, Jams for Sanitariums, etc.:
Blast, BRAINSTORM, CLEAR BLUE SKY, Crural Omo, ERNA SCHMIDT, FEVER TREE, HURDY GURDY, Jody St., Karpat Mobius, Brian Locklin and John French, The Maskit Chamber, Samla Mammas Manna, Skuldedog, Storm At Sunrise, Thunderpussy, Time String Travellers, Twilight, David Vincent, XHOL CARAVAN, Michael Zentner, (twisted vox 'n' violin),
---
Effects Ambientoid, Deeply Experimental, Twisted Noise, Techno Electro, Synth'd Ditties, not for ye faint-hearted souls, (may interfere with the calming effects of
Selective Serotonin Re-uptake Inhibitors):
CYTRUS, STEPHEN PHILIPS, Eric Alexandrakis, Babymash, DRAEMGATE, EARTHBOYS, Frontier, Larry Gaab, Mahl Dynasty, TECHNO UNIT 30, Earnest Woodall,
---
Darker Dimensions, DarkWave, Gothic, Death Metal, Doomville, Black T-Shirt affair:
maudlin of the Well, Arise From Thorns, CRYPTOMNESIA, Frolic,
---
Ethnic Rock, Foreign, World, Chants, Music for dance/Theater, etc.:
Michael Askill, David Davidson, (post-Celtic), Earth Trybe, GARMANA, Groupa, BAIRD HERSEY(throat singing), Anders Johansson, OSIBISA, Paranoise, PESNIARY, Gordon Rhyne, Antonio Testa / Stefano Musso, Various Artists: Celestial Harmonies, Various Artists: NorthSide Collection, Various Artists: Planet Chant, Yulara,
---
Not-quite-Mainstream, Off-Beat, power pop, blues rock, neo-prog rock, avant pop, funk rock, quasi-classical, rock seeks jazz but misses, other:
NDV, Maximum Indifference, DiMaggio, AMOEBA, Baltimoore, Stuart Diamond and Karen Bentley, Blue Shift, Tommy Bolin, EYES OF PANDORA, Ed James, Ironia, JAPANCAKES, Jungle Funk, MIKE KENEALLY, The Marshmellows, Matter of Taste, Bill Nelson, New Blizzard Symphony, No Brass, Om Attack, Mike Pachelli, RADIOHEAD, Rick Ray's Riot Act, sh'mantra(weird psych-prog, grunge), SONUS UMBRA, Robert Urban, Vendetta, The Virgineers, Warp 3, Charlie Watts Jim Keltner Project, XANG,
---
Combines many, many genres, not too classifiable, whatever works for you . . .:
Fred Thelonious Baker, Emmett(Stick)Chapman, Steve Hahn(Stick work), Greg Howard(Stick stuff), Oracular(Stick-n-flute), OZRIC TENTACLES, REINDEER ROCK, Tungsten,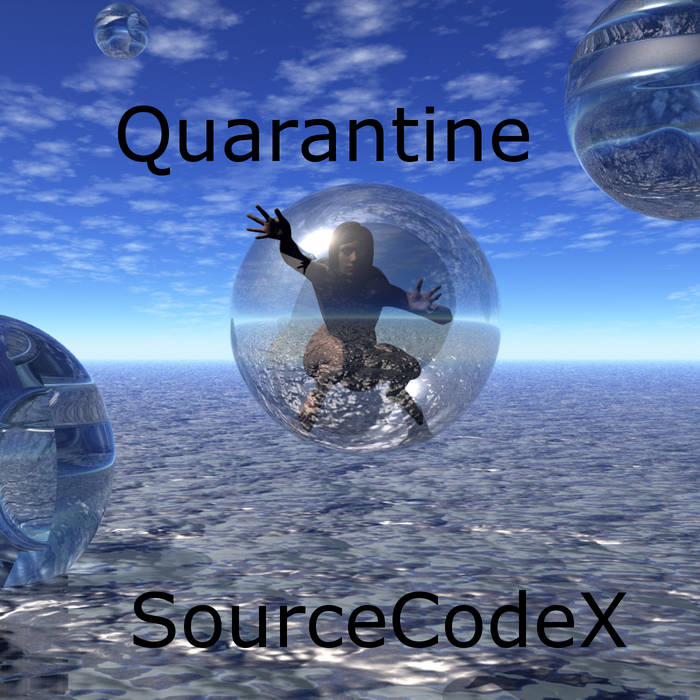 Listen and shop for SourceCodeX releases

---


Don't see your "one person, multi-instrumentalist show" or band's name here?? Well then contact EER at


CONTACT Editor
to get in on the action at E.E.R.!!



IN THE FUTURE I WILL FEATURE MY "TOP PICKS" PAGE FOR A GUIDE TO WHAT I FEEL ARE RELEASES THAT HAVE STOOD OR WILL STAND THE TEST OF TIME AND SO . . . OUTLIVING THE FAD OF THE DAY MUSICALLY SPEAKING.

The "why" I do this and what brought me to do music reviewing in the first place. A musical saga just for you who might be interested.