New to EER-MUSIC.com!
Movie Reviews!

GO HOME!
If you are seeking out-of-print and hard-to-find CDs . . .
try my new eBay page where I post CD finds for sale.


"Jazz Fusion Guy" @ eBay page

EER-MUSIC.com

Read about the late Allan Holdsworth
Please consider supporting this huge archive of music reviews & promotional radio shows.
A donation of $3, $5, $10 or $50 is appreciated immensely.
NEW STUFF:
---
Mitchell Froom, GARY HUSBAND & FORCE MAJEURE,
BEST OF ALLAN HOLDSWORTH! a 2-CD blitzkrieg, WHOOPGNASH LIVE DVD, CARL HUPP PROJECT,
---
LARRY CORYELL, JAMEY ANDREAS, SHAWN LANE & JONAS HELLBORG DVD!!, ALLAN HOLDSWORTH GROUP LIVE, Cipher, Antti Kotikoski & JK Kleutgens, Craig Schoedler,
SUN RA, Keith Tippett Group, Dom Minasi Trio, TONY LEVIN BAND, JEAN-LUC PONTY, HYBRID FREAK DIVISION, SPYRO GYRA, MARCUS MILLER, Logic ?, Robert Martino Al Garcia, COSMOSQUAD - Jeff Kollman, Steve Hunter, Joe Deninzon, Michel Cusson / Wild Unit / (UZEB), Sheryl Bailey, Rare Blend, Smokin' Granny, Carl Filipiak, Derek Bronston, DAVID GILMORE, Jeff Richman, LIVE AT THE BAKED POTATO, Finnish Jazz 2001/ Various Artists, John Bruschini,
---

McGill/ Manring/ Stevens

Frank Gambale
---

Nguyen Le
---

Al Di Meola!
---
NAT JANOFF, Michel Cusson, The Powergrade w/Gerald Gradwohl, LARRY CORYELL, Peter Saltzman and the Revolution Ensemble, Robert Creeley/Chris Massey/Steve Swallow/David CasT/David Torn, Doudou Gouirand, John Polito, Paprika Soul, Four80East, ALIAS ZONE, Bryan Savage, Lara & Reyes, Deluc, Brad Mehldau, Mark Turner, Jason Moran, Herbie Hancock, INDABA, Jaco Pastorius, TRIBAL TECH, CHAD WACKERMAN, Matalex, Stu Hamm,
---

Rachel Z, Mary Ann McSweeney, Junko Onishi, Renee Rosnes, Jane Getter, Susan Weinert, Sheryl Bailey, Jennifer Batten, Deborah Henson-Conant, Ingrid Jensen, Jessica Lurie Yulara
---
NOT SO NEW:
---
Artists A thru F:
Rez Abbasi, John Abercrombie, Rabih Abou-Khalil, Ben Allison & Medicine Wheel, Bruce Arnold Trio, Brian Auger, David Bach, David Berkman, David Binney, Brian Blade Fellowship, Terence Blanchard, Paul Bley/Gary Peacock/Paul Motian, Jean-Paul Bourelly, Michael Brecker, Freddie Bryant, Thomas Chapin Trio, Marc Cary, John Pelosi and THE CODE, Code 3, Conrad Schrenk Extravaganza, Chick Corea & Origin, Chris Dahlgren, Richard Davis, Dave Douglas, Marty Ehrlich/Peter Erskine/Michael Formanek, EL BUHO, Ensemble Elektra, Peter Erskine & Alan Pasqua with David Carpenter, Facing West, FATON, Ken Field,
---
Artists G thru L:
Larry Goldings and Bob Ward, Larry Goldings Trio, GONGZILLA, BON, Bon Lozaga, Gerhard Graml, Group Therapy, Stephen Philip Haager, Charlie Haden, Steve Hancoff, Conrad Herwig, The Hudson Project quartet, Hue & Cry, Mike Ianieri, Keith Jarrett, Jazz Is Dead, The Jazz Mandolin Project, JAZZ PISTOLS, David Kikoski Quartet, Mark Kleinhaut Trio, Ron Kobayashi Trio, Lee Konitz, Konitz/Swallow/Motian, LAN XANG, Dave Liebman Trio, Ed Littman, Lorenzini, Ballester, and Ponthieux,
---
Artists M thru R:
Ed Macan, Mike Mainieri, Tony Marsh, Bill Mays, PAT METHENY TRIO, Mindwalk, Ben Monder, Jason Moran, Willie Myette Trio, NADA, New Directions, Nguyen Le, The Paradox Trio, Ben Perowsky Trio, Kenny Pore, RAZZ, Joshua Redman, Rockin' Teenage Combo, Kurt Rosenwinkel,
---
Artists S thru W:
Yochk'o Seffer Big Band, John McLaughlin and SHAKTI, Brad Shepik, Edward Simon, Lew Soloff, Spajazzy, Species Being, Steely Dan, Steps Ahead/A>, St. Germain, Jorge Sylvester, Synethesia, Tino Tracanna & Corrado Guarino, tunnels (Percy Jones), Mark Turner, Seppo Tyni, Uri Caine Ensemble, u-ziq, Vital Information, Jeff "Tain" Watts, Kenny Wheeler, Matt Wilson, Matt Wilson Quartet,
---
Artists X thru Z:
XL, Yellowjackets,
---
Artists 1, 2, 3, etc.:
6-North,
---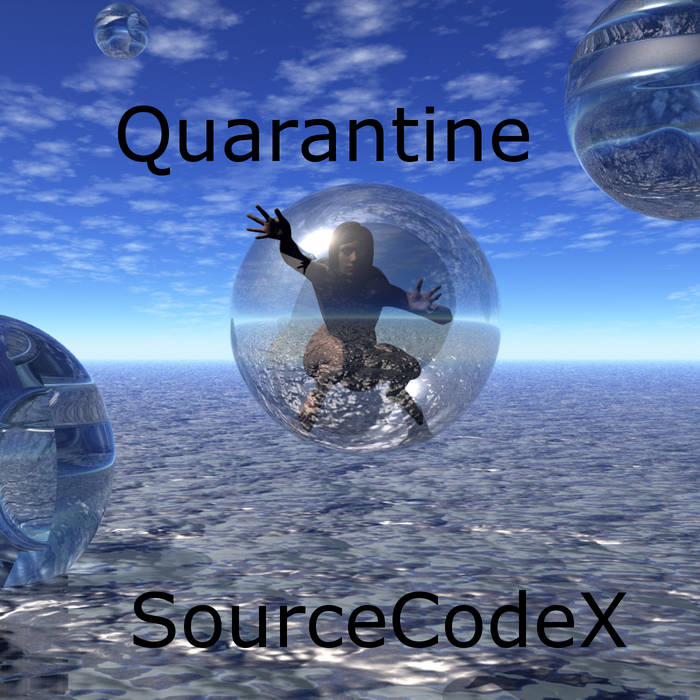 Listen and shop for SourceCodeX releases

---
---

Don't see your "one person, multi-instrumentalist show" or band's name here??
Well then contact EER at


CONTACT Editor
to get in on the action at E.E.R.!!